Lunch n'Learn: Small giants: the critical role small tributaries play in trout ecology
March 31, 2023, noon, available by registration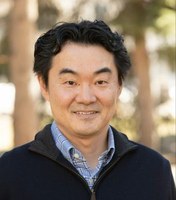 When
Mar 31, 2023
from

12:00 PM

to

01:00 PM

Where

Zoom

Contact Name
Lori Maloney
Add event to calendar

vCal




iCal
 Event #2 of EBTJV's Swimming with Science series.  This is an exciting opportunity to discuss the state of science as it applies to brook trout management, with experts. Registration required.

PLEASE NOTE: the format of this learning series is different than the typical webinar.  Our speakers record new presentations, you watch it in advance, and the webinar is time for discussion and Q/A.  Please watch the pre-recorded presentation first - available March 27 on our

YouTube channel

.
We also invite you to submit questions in advance. (LINK EDITED)
Small giants: the critical role small tributaries play in trout ecology
Friday, March 31, 2023 | 12 - 1 p.m. ET
Native brook trout (Salvelinus fontinalis) populations typically persist in isolated headwater streams, particularly in their southern range. This distribution pattern is common in native salmonids globally. In this presentation, we studied demography and movement of two Japanese landlocked salmonids (white-spotted charr Salvelinus leucomanie japonicus and red-spotted masu salmon Oncorhynchus masou ishikawae) persisting for > 30 years in a headwater stream network that is highly fragmented due to low-head dams in the mainstem (six impassable infrastructures in a < 500 m segment). We marked individuals and tracked them annually for 9 years to investigate why these populations persisted despite habitat fragmentation. We found that tributaries supported higher survival rates and movement was asymmetrical from the tributaries to the mainstem. Accordingly, the tributaries rescued these populations from extirpation, although the tributaries (2 m wide) occupied only 12 or 18% of the study stream network by surface area. The tributaries harboured more physically and hydraulically complex instream habitats (i.e., higher wood density and flow refugia), indicating that habitat quality was more important than habitat size in generating the spatial population dynamics.
Dr. Kanno will use these findings to discuss management implications and the importance of protecting small tributaries for native trout populations, including brook trout.
The format of this webinar will be a an hour of Q/A and discussion. For the upcoming webinar, we ask you to view the pre-recorded presentation first - available March 27 on our YouTube channel. The content is aimed at conservation practitioners, managers, and the science community that supports brook trout management. Other audiences are welcome to join and learn.
We hope you can join us and please feel free to share this announcement broadly.  Please register using this handy REGISTRATION LINK.
About Yoichiro Kanno, PhD.
 Yoichiro has been at Colorado State University since 2017. His research focuses on stream fish population and community ecology, global change ecology, quantitative ecology and conservation genetics. He was born and grew up in Tokyo, Japan, and received BA in law from Meiji University, Tokyo, a Master of Environmental Studies degree from Dalhousie University, Canada, and a Ph.D. degree from University of Connecticut.